Welcome To Atlantis Children's Dentistry
At Atlantis Children's Dentistry, we are dedicated to providing your child with quality dentistry for their long-term health and comfort. Dr. Arif Mamdani and his team are committed to ensuring that children throughout Durham and the surrounding communities have pleasant experiences that make them comfortable with the dental environment, and create positive oral health habits for the rest of their lives.
We pace your child's care to match their individual comfort level, and emphasise gentle and proactive services to assure their comfort with dentistry. Should your child be uncomfortable with the dental environment due to previous experiences, we also provide safe and conservative sedation through laughing gas. This treatment allows us to enhance your child's relaxation in our office, and to ensure effective preventive and restorative care for your child as necessary.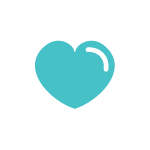 The treatment we provide is backed by friendly staff that are happy to address any questions or concerns that you or your child may have. The entirety of our office is equipped to make your child's experience comfortable, and to help them maintain positive oral health habits through caring and educational appointments with our dental professionals.
Our reception area has been designed to accommodate a more relaxed wait before your scheduled appointment time, and to keep your child entertained before they see our pediatric dentist. During their appointment, your child will be cared for by our gentle and friendly staff, and are encouraged to ask questions about their smiles.
When you bring your child to Atlantis Children's Dentistry, comfort and dental education are of the utmost importance. We encourage parents to enter the treatment room with their child, keeping them up to date on their children's dental needs, and steps that can be taken at home to ensure long term oral health. Our Durham dentist works to reassure parents and children through education, and to see what preventive steps can be taken to avoid decay and trauma to baby teeth or early adult teeth.
We also help parents act as the example for their children, teaching them the best methods for brushing their child's teeth, and how to demonstrate proper brushing and flossing techniques at home.
Click one of the buttons below to find out more about us!